Product Description
Product Description
Hot sales UL FM Ductile Iron Cast Iron Grooved Pipe Fittings Heavy Duty Flexible Coupling
1. Material: Ductile iron, ASTM A536
2. FM, UL, CE and ISO Approved.
3. Finished: Painted, Epoxy powder coating, Galvanized.
4. Color: Ral 3000 Red, Orange, Blue, Gray, etc.
5. Normal Size: 1"-12"/114mm/160mm/260mm/219mm
6. Delivery time: Usually 15 days after receiving the advanced payment.
7. Usage: Fire protection, water supply system, general pipe system, air-condition, sewage system, cement pipe system, mine pipe system.
8. Liability insurance by PICC.
:9.Structure type:
1) Rigid Coupling,Flexible Coupling, Reducing Flexible Coupling
2) Long Radius and Short Radius Elbow (90°/45°/22.5°/11.25°)
3) Equal Tee, Grooved Reducing Tee, Grooved Reducing Tee(Threaded outlet)
4) Grooved Mechanical Tee,Grooved Mechanical Cross
5) Equal Cross, Grooved Reducing Cross
6) Grooved Reducer, Threaded Reducer
7) Adapter Flange, Grooved Split Flange
8) Cap,End Cap8) Cap,End Cap 10. We are manufacturer with more than 20 years experience in the field.
Packing & Delivery
1.Packing Details : carton+plywood pallets/cases+container.
2.Standard exporting cartons and plywood pallets/cases.
3. According to the customer's requirement.
4.Delivery Details : 15-30 days after confirming order.
Company Profile
HangZhou CHINAMFG Industrial Co., Ltd. is 1 of the biggest manufacturers and exporters of pipeline products in China. We specialize in pipeline products, casting and forging (with or without machining): Malleable iron pipe fittings, ductile iron grooved fitting and coupling, 125# cast iron pipe fitting, steel butt-welding pipe fitting, steel flange, forged steel pipe fittings, stainless steel threaded pipe fitting, steel pipe nipple & merchant coupling, steel pipe, brass pipe nipple and bronze fitting, cast iron soil pipe and fitting, resilient seat non-rising stem wedge gate valves, check valve, butterfly valve, brass valve and bib-cock, scaffolding couplers / clamps, scaffolding frame & props, scaffolding accessories, pipe clamp fitting, concrete lifting anchors, lifting insert, socket & fixing insert, concrete hardware accessories, expansion shell, pipe coupling & hose clamps, radiator, cast iron manhole cover, auto parts, CHINAMFG parts, investment (lost wax casting) casting parts, die casting parts, and kinds of casting and forging machinery parts according samples or drawing from customers. All our factories are certified to the international ISO-9001 quality system standard and all products are carefully tested to meet the strict quality requirements and industry standards prior to each shipment. Parts of our products have been tested, listed, approved by some predominant labs and bodies. In order to enhance our accountability for environment, the environmental management system to ISO14001 has been assessed and registered by BVQI (France). Any information, samples and drawings which you can provide will facilitate us to make the correct supply to meet your special requirements.
Certificates

FAQ
1.Who are we?
We are based in ZheJiang , China, start from 2004,sell to South America(25.00%),North America(25.00%),Mid East(20.00%),Eastern
Europe(20.00%),Western Europe(5.00%),Africa(5.00%). There are total about 1000+ people in our office.
2.How can we guarantee quality?
Always a pre-production sample before mass production;
Always final Inspection before shipment;
3. Are you trading company or manufacturer?
We are factory.Due to the factory direct sales so we can offer the lowest price.
4.Why should you buy from us not from other suppliers?
Fluido  is 1 of the biggest manufacturers and exporters of pipeline products in China. We specialize in pipeline products,
and casting and forging products, we have more than 15years experience for production, quality control and export.
5.How long is your delivery time?
Generally it is 5-10 days if the goods are in stock. or it is 15-20 days if the goods are not in stock, it is according to
quantity.
6. What services can we provide?
Accepted Delivery Terms: FOB,CFR,CIF,EXW,DDP,DDU,Express Delivery;
Accepted Payment Currency:USD,EUR,JPY,CAD,AUD,HKD,GBP,CHF;
Accepted Payment Type: T/T,L/C,MoneyGram,Credit Card,PayPal,Western Union,Cash;
Language Spoken:English,Chinese,Spanish
Contact
Tina Cheng
HangZhou CHINAMFG Industrial Co., Ltd.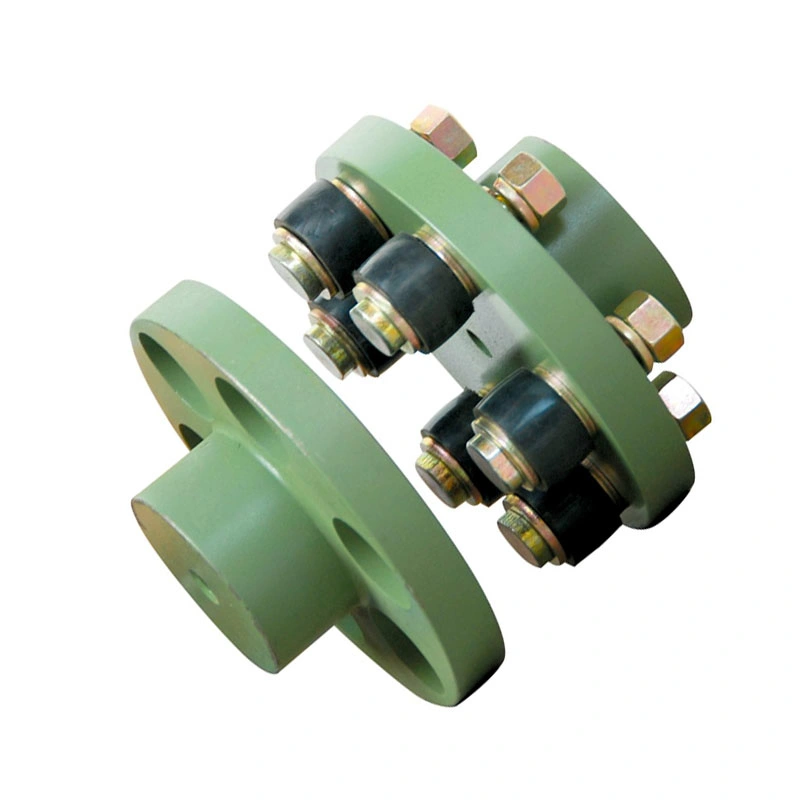 What role does a flexible coupling play in minimizing wear and tear on connected components?
A flexible coupling plays a vital role in minimizing wear and tear on connected components by absorbing and mitigating various mechanical stresses that occur during operation. Here's how a flexible coupling achieves this:
Misalignment Compensation: One of the primary causes of wear and tear on rotating machinery is misalignment between connected shafts. Misalignment can occur due to factors such as thermal expansion, foundation settling, or assembly errors. A flexible coupling can accommodate both angular and parallel misalignments, reducing the stress on the shafts and connected components. By allowing for misalignment, the coupling prevents excessive forces from being transmitted to the connected components, minimizing wear.
Vibration Damping: During operation, rotating machinery can generate vibrations that lead to accelerated wear on components like bearings, gears, and couplings. A flexible coupling acts as a vibration damper, absorbing and dispersing vibrations, reducing their impact on connected components. This damping effect helps prevent fatigue and extends the life of the components.
Shock Absorption: Machinery may experience sudden shocks or impact loads during start-ups, shutdowns, or due to external factors. A flexible coupling is designed to absorb and cushion these shocks, preventing them from propagating through the system and causing damage to sensitive components.
Smooth Torque Transmission: In rigid couplings, torque transmission between shafts can be abrupt and cause torque spikes. These spikes put stress on the connected components, leading to wear and fatigue. Flexible couplings transmit torque smoothly, without sudden spikes, ensuring even distribution of forces and reducing the wear on components.
Controlling Torsional Vibrations: Torsional vibrations, a type of vibration that affects rotating shafts, can be damaging to connected components. Some flexible couplings are designed to address torsional vibration issues, providing additional protection against wear and tear.
Compensating for Thermal Expansion: Temperature fluctuations can lead to thermal expansion or contraction of machinery components. A flexible coupling can accommodate these changes, preventing undue stress on the connected components that may arise from differential expansion rates.
By performing these functions, a flexible coupling acts as a protective barrier for connected components, minimizing wear and tear, and contributing to their longevity. The reduced wear and stress on the components also result in lower maintenance costs and improved overall reliability of the mechanical system.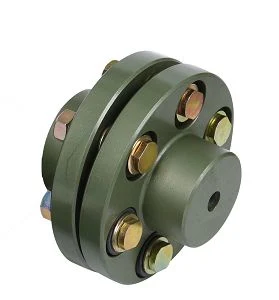 How does a flexible coupling handle torsional vibrations in rotating machinery?
A flexible coupling is designed to handle torsional vibrations in rotating machinery by providing a degree of flexibility and damping. Torsional vibrations are oscillations that occur in the drivetrain due to torque variations, sudden load changes, or other transient events. These vibrations can lead to resonance, excessive stress, and premature failure of components.
Flexible couplings mitigate torsional vibrations through the following mechanisms:
Torsional Compliance: Flexible couplings have an element, such as an elastomeric insert, that can deform or twist to absorb torsional shocks. When the drivetrain experiences torsional vibrations, the flexible element flexes, effectively isolating and dampening the vibrations before they propagate further.
Damping: Many flexible couplings have inherent damping properties, especially those with elastomeric components. Damping dissipates the energy of the torsional vibrations, reducing their amplitude and preventing resonance from occurring.
Tuned Design: Some flexible couplings are specifically designed with specific torsional characteristics to match the drivetrain's requirements. By tuning the coupling's stiffness and damping properties, engineers can ensure optimal torsional vibration control.
Torsional Stiffness: While flexible couplings provide flexibility to absorb vibrations, they also offer a degree of torsional stiffness to maintain the torque transmission efficiency between the shafts.
It is important to select the appropriate flexible coupling based on the specific torsional characteristics and requirements of the rotating machinery. Different applications may demand different types of couplings with varying levels of flexibility and damping. High-performance flexible couplings can effectively minimize torsional vibrations, protecting the drivetrain and connected equipment from excessive stress and potential damage.
Additionally, proper alignment of the flexible coupling during installation is crucial to ensure its optimal performance in mitigating torsional vibrations. Misalignment can introduce additional stresses and exacerbate torsional issues in the system. Regular inspection and maintenance of the flexible coupling will help identify any signs of wear or damage that may affect its ability to handle torsional vibrations effectively.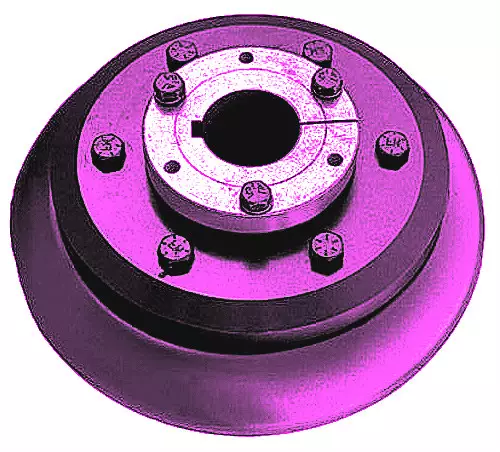 Are there any safety considerations when using flexible couplings in rotating machinery?
Yes, there are several safety considerations to keep in mind when using flexible couplings in rotating machinery. While flexible couplings offer numerous benefits in terms of misalignment compensation, vibration isolation, and shock absorption, improper use or maintenance can lead to safety hazards. Here are some important safety considerations:
Proper Installation: Ensure that the flexible coupling is installed correctly and securely following the manufacturer's guidelines. Improper installation can lead to coupling failure, unexpected disconnection, or ejection of coupling components, which may result in equipment damage or injury to personnel.
Alignment: Proper shaft alignment is essential for the reliable and safe operation of flexible couplings. Misaligned shafts can cause excessive stress on the coupling and connected components, leading to premature wear and possible failure. Regularly check and maintain proper shaft alignment to prevent safety risks.
Operating Conditions: Consider the environmental and operating conditions of the machinery when selecting a flexible coupling. Some couplings are designed for specific temperature ranges, hazardous environments, or corrosive atmospheres. Using a coupling that is not suitable for the operating conditions can compromise safety and performance.
Torque and Speed Limits: Always operate the flexible coupling within its specified torque and speed limits. Exceeding these limits can cause coupling failure, leading to unexpected downtime, equipment damage, and potential safety hazards.
Maintenance: Regularly inspect and maintain the flexible coupling to ensure its continued safe operation. Check for signs of wear, damage, or corrosion, and promptly replace any worn or damaged components with genuine parts from the manufacturer.
Emergency Stop Mechanism: In applications where safety is critical, consider implementing an emergency stop mechanism to quickly halt machinery operation in case of coupling failure or other emergencies.
Personal Protective Equipment (PPE): When working with rotating machinery or during maintenance tasks involving couplings, personnel should wear appropriate PPE, such as gloves, eye protection, and clothing that can resist entanglement hazards.
Training and Awareness: Ensure that personnel working with the machinery understand the potential hazards associated with flexible couplings and receive proper training on safe handling, installation, and maintenance procedures.
By adhering to these safety considerations, operators and maintenance personnel can mitigate potential risks and ensure the safe and reliable operation of rotating machinery with flexible couplings. Additionally, it is essential to comply with relevant safety standards and regulations specific to the industry and application to ensure a safe working environment.



editor by CX 2023-09-22