Product Description
Product Description
Product Parameters
| | |
| --- | --- |
| product | Kc Series Steel Casting Flexible Sprocket Roller Chain Coupling for test benches |
| material | stainless steel , iron , aluminum ,bronze ,carbon steel ,brass etc . |
| size | ISO standard  ,customer requirements |
| kind | expansion sleeve Z1/Z2/Z3/Z4/Z5/Z6/Z7/Z8/Z9/Z10/Z11/Z12/Z13/Z14/Z18/Z19 |
| BORE | Finished bore, Pilot Bore, Special request |
| surface treatment | Carburizing and Quenching,Tempering ,Tooth suface high quenching Hardening,Tempering |
| Processing Method | Molding, Shaving, Hobbing, Drilling, Tapping, Reaming, Manual Chamfering, Grinding etc |
| Heat Treatment | Quenching & Tempering, Carburizing & Quenching, High-frequency Hardening, Carbonitriding…… |
| Package | Wooden Case/Container and pallet, or made-to-order |
| Certificate | ISO9001 ,SGS |
| Machining Process | Gear Hobbing, Gear Milling, Gear Shaping, Gear Broaching, Gear Shaving, Gear Grinding and Gear Lapping |
| Applications | Toy, Automotive, instrument, electrical equipment, household appliances, furniture, mechanical equipment,daily living equipment, electronic sports equipment, , sanitation machinery, market/ hotel equipment supplies, etc. |
| Testing Equipment | Rockwell hardness tester 500RA, Double mesh instrument HD-200B & 3102,Gear measurement center instrument CNC3906T and other High precision detection equipments |
workshop & equipment
Production process
Certifications
Our Advantages
1  . Prioritized Quality          
2  .Integrity-based Management
3  .Service Orientation
4  .150+  advanced equipment
5  .10000+  square meter  factory area
6  .200+ outstanding employees  
7  .90% employees have more than 10 year- working   experience in our factory
8  .36 technical staff
9  .certificate  ISO 9001 , SGS
10  . Customization support
11 .Excellent after-sales service
shipping
sample orders delivery time:
10-15 working days  as usual
15-20 working days  in busy season
large order leading time :
20-30 working days as usual
30-40 working days  in busy season
FAQ
1. why should you buy products from us not from other suppliers?
We are a 32 year-experience manufacturer on making the gear, specializing in manufacturing varieties of gears, such as helical gear ,bevel gear ,spur gear and grinding gear, gear shaft, timing pulley, rack, , timing pulley and other transmission parts . There are 150+ advanced equipment ,200+ excellent employees ,and 36 technical staff . what's more ,we have got ISO9001 and SGS certificate .
2 .Do you accept small order?
If your order bearings are our standard size, we accept even 1pcs.
3 .How long is the delivery?
A: Small orders usually takes 10-15 working days,big order usually 20-35 days, depending on orders quantity and whether are standard size.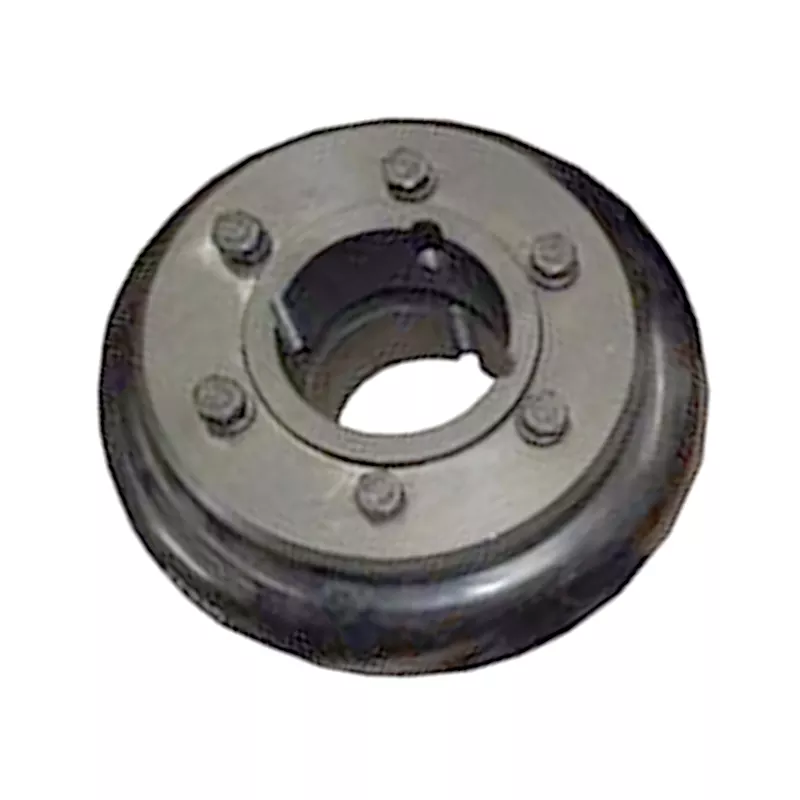 How do you install and align a flexible coupling properly to ensure optimal performance?
Proper installation and alignment of a flexible coupling are essential to ensure its optimal performance and longevity. Incorrect installation can lead to premature wear, increased vibrations, and potential equipment failure. Below are the steps to install and align a flexible coupling properly:
1. Pre-Installation Inspection:
Before installation, inspect the flexible coupling and its components for any visible damage or defects. Check that the coupling's size and specifications match the application requirements. Ensure that the shafts and equipment connected to the coupling are clean and free from debris.
2. Shaft Preparation:
Prepare the shafts by removing any oil, grease, or contaminants from the surfaces that will come into contact with the coupling. Ensure that the shaft ends are smooth and free from burrs that could affect the fit of the coupling.
3. Coupling Hub Installation:
Slide the coupling hubs onto the shafts, ensuring they are positioned securely and evenly on each shaft. Use a lubricant recommended by the manufacturer to facilitate the installation and ensure a proper fit.
4. Alignment:
Proper alignment is critical for the performance and longevity of the flexible coupling. Align the shafts by checking both angular and parallel misalignment. Utilize precision alignment tools, such as dial indicators or laser alignment systems, to achieve accurate alignment. Follow the manufacturer's alignment specifications and tolerance limits.
5. Tightening Fasteners:
Once the shafts are properly aligned, tighten the coupling's fasteners to the manufacturer's recommended torque values. Gradually tighten the fasteners in a cross pattern to ensure even distribution of the load on the coupling hubs. Avoid over-tightening, as it may cause distortion or damage to the coupling.
6. Run-Out Check:
After installation, perform a run-out check to verify that the coupling's rotating components are balanced and aligned. Excessive run-out can lead to vibrations and reduce the coupling's performance. If significant run-out is detected, recheck the alignment and address any issues that may be causing it.
7. Lubrication:
Ensure that the flexible coupling is adequately lubricated, following the manufacturer's recommendations. Proper lubrication reduces friction and wear, enhancing the coupling's efficiency and reliability.
8. Periodic Inspection and Maintenance:
Regularly inspect the flexible coupling for signs of wear, misalignment, or damage. Address any issues promptly to prevent further problems. Depending on the coupling type and application, scheduled maintenance may include re-greasing, re-alignment, or replacing worn components.
Summary:
Proper installation and alignment are crucial for ensuring the optimal performance and longevity of a flexible coupling. Following the manufacturer's guidelines, inspecting the components, achieving accurate alignment, and using the appropriate lubrication are key steps in the installation process. Regular inspection and maintenance help to identify and address potential issues, ensuring the coupling continues to operate smoothly and efficiently in the mechanical system.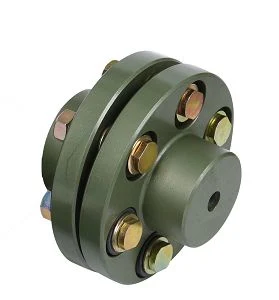 Can flexible couplings accommodate both radial and axial loads simultaneously?
Yes, flexible couplings are designed to accommodate both radial and axial loads simultaneously, making them versatile for various mechanical systems. The ability to handle these loads is one of the key advantages of using flexible couplings in power transmission applications. Here's how they manage both types of loads:
Radial Loads: Radial loads act perpendicular to the shaft's axis and can arise from forces that are not in line with the shaft, such as belt tension or bearing loads. Flexible couplings can handle radial loads due to their flexibility and ability to bend or deform slightly, redistributing the radial forces and minimizing the impact on the connected equipment.
Axial Loads: Axial loads act along the shaft's axis and are common in applications with thrust forces or axial movements. Flexible couplings can accommodate axial loads through their axial flexibility, allowing slight axial displacement without transmitting excessive forces to the connected components.
Angular Misalignment: Besides radial and axial loads, flexible couplings can also handle angular misalignment between the shafts. Angular misalignment occurs when the shafts are not perfectly aligned, and flexible couplings can compensate for this misalignment, reducing wear and stress on the connected machinery.
By accommodating both radial and axial loads, flexible couplings help prevent premature wear, reduce the risk of equipment damage, and contribute to smoother and more efficient power transmission. When selecting a flexible coupling for an application, it is essential to consider the expected radial and axial loads, as well as the required level of misalignment compensation to ensure optimal performance and longevity of the coupling and the connected equipment.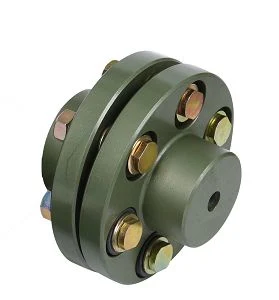 How does a flexible coupling impact the overall reliability of connected equipment?
A flexible coupling significantly impacts the overall reliability of connected equipment in several ways:
Misalignment Compensation: Flexible couplings can accommodate both angular and parallel misalignment between connected shafts. By allowing for misalignment, the coupling reduces the stress and wear on bearings, seals, and other rotating components. This feature prevents premature failure of these components, contributing to improved reliability and extended equipment lifespan.
Vibration Damping: Flexible couplings possess inherent damping properties due to their elastomeric or flexible elements. These elements absorb and dissipate vibrations generated during the operation of machinery. By dampening vibrations, the coupling protects the connected equipment from excessive oscillations, reducing fatigue and preventing mechanical failures. This enhanced vibration control increases the reliability of the system.
Shock Load Absorption: In applications with sudden load variations or shock loads, such as in heavy machinery or high-speed equipment, a flexible coupling acts as a shock absorber. It can absorb and dissipate the impact energy, protecting the machinery from damage caused by sudden loads. The ability to absorb shock loads contributes to the overall reliability of the connected equipment.
Reduced Wear and Tear: The flexibility of the coupling minimizes stress and wear on rotating equipment. It allows for slight movements and misalignments, reducing friction and stress on bearings and other critical components. This reduction in wear and tear lowers the frequency of maintenance and replacement, increasing the overall reliability of the equipment.
Compensation for Thermal Expansion: Temperature changes in machinery can lead to thermal expansion or contraction of shafts. A flexible coupling can compensate for these thermal effects, ensuring that the machinery remains properly aligned even as temperature conditions fluctuate. This compensation prevents binding and misalignment, promoting reliable performance.
Protection Against Overloads: Flexible couplings help protect connected equipment from overloads and torsional vibrations. They act as a mechanical fuse, disconnecting the driveline when an overload occurs, thus preventing damage to expensive machinery. This safety feature enhances the overall reliability and reduces the risk of catastrophic failures.
Easy Maintenance and Alignment: Flexible couplings are designed for easy installation and alignment. This feature simplifies maintenance procedures, making it easier to inspect and replace couplings when necessary. Properly aligned couplings lead to improved equipment performance and longevity, enhancing overall reliability.
By compensating for misalignment, damping vibrations, absorbing shock loads, reducing wear and tear, and providing other protective features, a flexible coupling significantly improves the reliability of connected equipment. It extends the lifespan of critical components, minimizes downtime, and ensures smooth and efficient operation, making it a valuable component in various industrial applications.



editor by CX 2023-09-13