Product Description
Product Description
FCL flexible coupling is widely used,owing to its advantages:compact designing,easy installation,convenient maintenance,small size and light weight.As long as the relative displacement between shafts is kept within the specified tolerance,coupling will operate the best function and have a longer working life.
Size available from:90,100,112,125,140,160,180,200,224,250,280,315,355,400,450,560,630
FCL flexible coupling is widely used for its compact design, easy installation, convenient maintenance, small size and light weight. 
1. A flexible structure that is made through combining a flange with a coupling bolt.
2. Easy to attach.
3. Easy to replace the bush by just removing the coupling bolt, which makes maintenance and preservation easy.
4. Absorbs misalignment such as eccentricity and declination, and absorbs screw vibrations to prevent noise.
5. Does not transmit the thrust load.
6. Material could be customized.
Detailed Photos
Product Parameters
Packaging & Shipping
Package
Standard suitable package / Pallet or container.
Polybag inside export carton outside, blister and Tape and reel package available.
If customers have specific requirements for the packaging, we will gladly accommodate.
Shipping

10-20working days ofter payment receipt comfirmed (based on actual quantity).
Packing standard export packing or according to customers demand.   

Professional goods shipping forward.
Company Profile
FAQ
Q: Are you trading company or manufacturer?
A: We are factory.
Q: How long is your delivery time?
A: Generally it is 5-10 days if the goods are in stock. or it is 15-20 days if the goods are not in stock, it is according to quantity.
Q: Do you provide samples ? is it free or extra ?
A: Yes, we could offer the sample for free charge but do not pay the cost of freight.
Q: What is your terms of payment ?
A: Payment=1000USD, 30% T/T in advance ,balance before shippment.
We warmly welcome friends from domestic and abroad come to us for business negotiation and cooperation for mutual benefit. To supply customers excellent quality products with good price and punctual delivery time is our responsibility.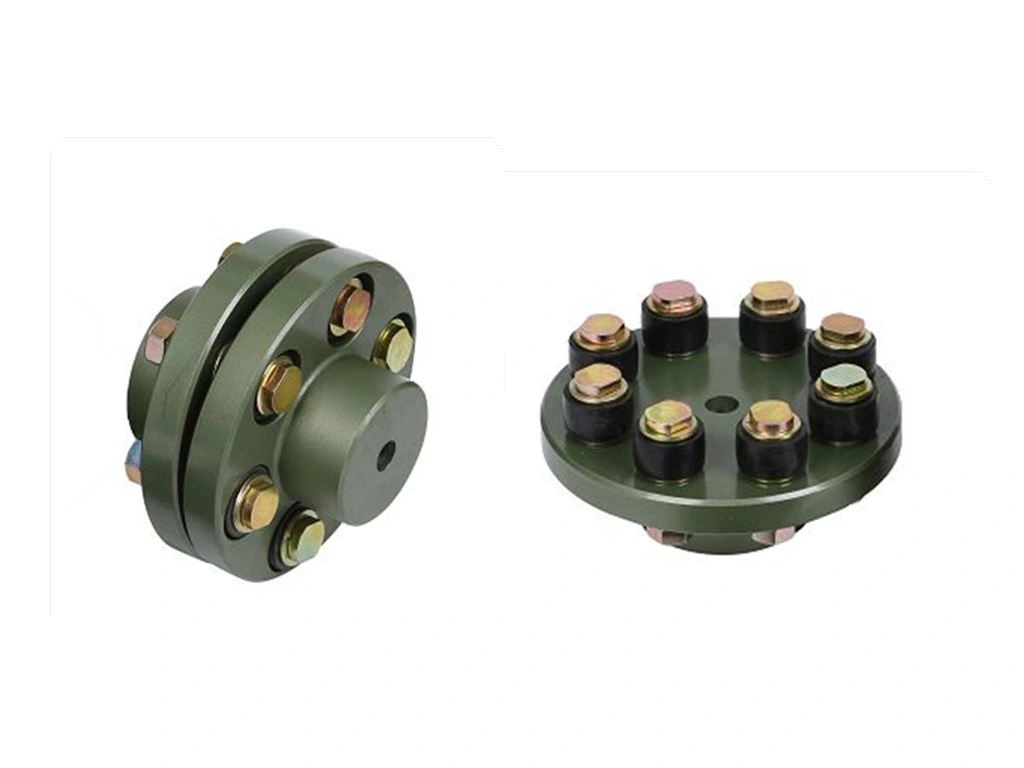 Can flexible couplings be used in applications with high shock and impact loads?
Yes, flexible couplings can be used in applications with high shock and impact loads. In fact, they are specifically designed to absorb and dampen shock loads, making them well-suited for such challenging environments. Here's how flexible couplings handle high shock and impact loads:
Material Flexibility: Flexible couplings are made from materials with high elasticity and flexibility, such as elastomers (rubber-like materials) or metal alloys. When a shock load is applied, these materials can deform temporarily, absorbing the impact energy and preventing it from transmitting to the connected equipment.
Vibration Damping: Shock loads often generate vibrations that can be harmful to the equipment. Flexible couplings with vibration-damping properties can further mitigate the effects of shock loads by absorbing and dissipating the vibration energy, reducing the stress on the machinery.
Design Features: Some flexible couplings are specifically engineered with features to handle high shock loads. These may include reinforced structures, enhanced damping characteristics, or additional support to withstand the sudden forces generated by impacts.
Load Distribution: Flexible couplings help distribute the shock load more evenly across the flexible elements or components, preventing localized stress concentrations that could lead to component failure.
Resilience: The flexibility and resilience of the coupling material allow it to return to its original shape after the shock load has dissipated. This ability to recover from deformation ensures that the coupling can continue to accommodate misalignment and transmit torque effectively.
Protection of Connected Equipment: By absorbing shock loads, flexible couplings protect the connected equipment from sudden and severe impacts, reducing the risk of damage or premature failure of critical components.
Applications with high shock and impact loads can be found in various industries, including mining, construction, material handling, and heavy machinery. Flexible couplings provide an essential role in maintaining the reliability and longevity of the equipment in these demanding environments.
When selecting a flexible coupling for an application with high shock and impact loads, it is crucial to consider the specific requirements and operating conditions. Consulting with the coupling manufacturer or a qualified engineer can ensure the proper coupling is chosen to meet the unique challenges of the application.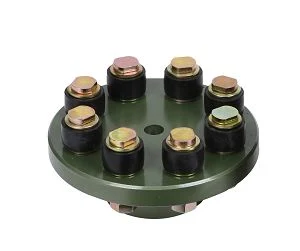 What are the differences between single and double flexible coupling designs?
Single and double flexible couplings are two common designs used for power transmission in various mechanical systems. Here are the main differences between the two:
Design: The primary difference lies in their configuration. A single flexible coupling consists of one flexible element connecting two shafts, while a double flexible coupling, also known as a two-piece flexible coupling, uses two flexible elements with an intermediate shaft in between. The double flexible coupling resembles two single couplings connected in series.
Torsional Flexibility: Single flexible couplings typically provide greater torsional flexibility than double flexible couplings. The presence of an intermediate shaft in the double coupling design adds some rigidity and reduces the overall torsional flexibility of the system.
Compensation of Misalignment: Both single and double flexible couplings can compensate for angular and parallel misalignment between shafts. However, due to its additional flexible element, the double flexible coupling may have slightly better misalignment compensation capabilities.
Length and Space: Single flexible couplings are generally shorter in length compared to double flexible couplings. The double flexible coupling's design requires additional space to accommodate the intermediate shaft, making it longer than the single coupling.
Shaft Separation: Single flexible couplings connect the two shafts directly without any intermediate components, while the double flexible coupling separates the shafts using an intermediate shaft. This shaft separation in the double design can be advantageous in certain applications.
Stiffness: The double flexible coupling tends to be slightly stiffer than the single flexible coupling due to the presence of the intermediate shaft, which may affect its ability to absorb vibrations and shock loads.
Application: Single flexible couplings are commonly used in various applications, including pumps, compressors, fans, and general power transmission systems. Double flexible couplings are often preferred in applications where a higher level of torsional stiffness is required, such as certain industrial machinery.
Both single and double flexible coupling designs have their advantages and are suitable for different types of machinery and power transmission requirements. The choice between the two depends on factors such as the specific application, the level of misalignment compensation needed, the available space, and the desired torsional flexibility for the system.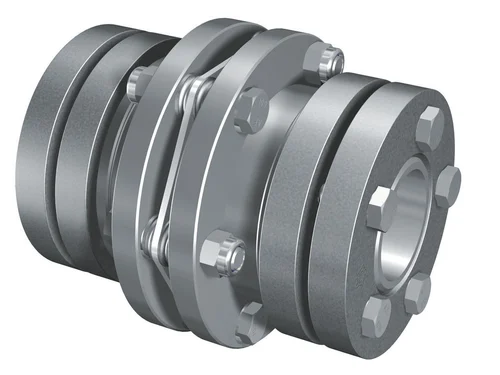 Can flexible couplings be used in applications with varying operating temperatures?
Yes, flexible couplings can be used in applications with varying operating temperatures. The suitability of a flexible coupling for a specific temperature range depends on its design and the materials used in its construction. Different types of flexible couplings are available to handle a wide range of temperature conditions, making them versatile for use in various industries and environments.
High-Temperature Applications:
For applications with high operating temperatures, such as those found in certain industrial processes, exhaust systems, or high-temperature machinery, flexible couplings made from materials with excellent heat resistance are used. These materials may include stainless steel alloys, heat-treated steels, or specialized high-temperature elastomers. High-temperature flexible couplings are designed to maintain their mechanical properties, including flexibility and torque transmission capabilities, even at elevated temperatures.
Low-Temperature Applications:
Conversely, for applications in extremely cold environments or cryogenic processes, flexible couplings constructed from materials with low-temperature resistance are employed. These couplings are designed to remain flexible and functional at very low temperatures without becoming brittle or losing their ability to handle misalignment. Some low-temperature couplings may use special polymers or elastomers with excellent cold-temperature performance.
Temperature Range Considerations:
When selecting a flexible coupling for applications with varying operating temperatures, it is essential to consider the specific temperature range in which the coupling will operate. Some flexible couplings have a wider temperature range, allowing them to function effectively in both high and low-temperature environments. However, in extreme temperature conditions, specialized couplings may be necessary to ensure reliable performance and prevent premature failure.
Manufacturer Guidelines:
Manufacturers of flexible couplings provide guidelines and specifications regarding the temperature range of their products. It is crucial to consult the manufacturer's documentation to ensure that the chosen coupling is suitable for the intended operating temperature of the application. Using a coupling beyond its recommended temperature range can lead to performance issues, reduced efficiency, or even failure.
Applications:
Flexible couplings with varying temperature resistance find use in numerous industries, including aerospace, automotive, manufacturing, power generation, and more. Whether in high-temperature exhaust systems, low-temperature cryogenic processes, or regular industrial applications with temperature fluctuations, flexible couplings play a vital role in providing reliable power transmission and misalignment compensation.
In summary, flexible couplings can be effectively used in applications with varying operating temperatures, provided that the coupling's design and material properties align with the specific temperature requirements of the application.



editor by CX 2023-10-03