Product Description
SG7-8 Single plate springs clamp type flexible disc couplings 
 
Product Description
Item No.:
Features:

excellent response and high torque capacity;
Zero backlash disassembly easy;
stainless steel plate springs absorb parallel disaligment and shaft end-play;
identical clockwise and anticlockwise rotational characteristics;
bellows material: stainless steel;
clamp type;

Specification:

Material: Aluminium Alloy;
Finish: Sandblasting Anodizing;

Application:

Used for transmitting power in kinds of mechanical equipments such as blower fan, pump, chemical industry, petroleum, metallurgy;

Delivery:

Common Product, inquiry is welcome;

Remark:

the moment of inertia and the weight is calculated according to the maximum shaft hole;
Bore dimensions can be customized;
 Product Picture

Drawing: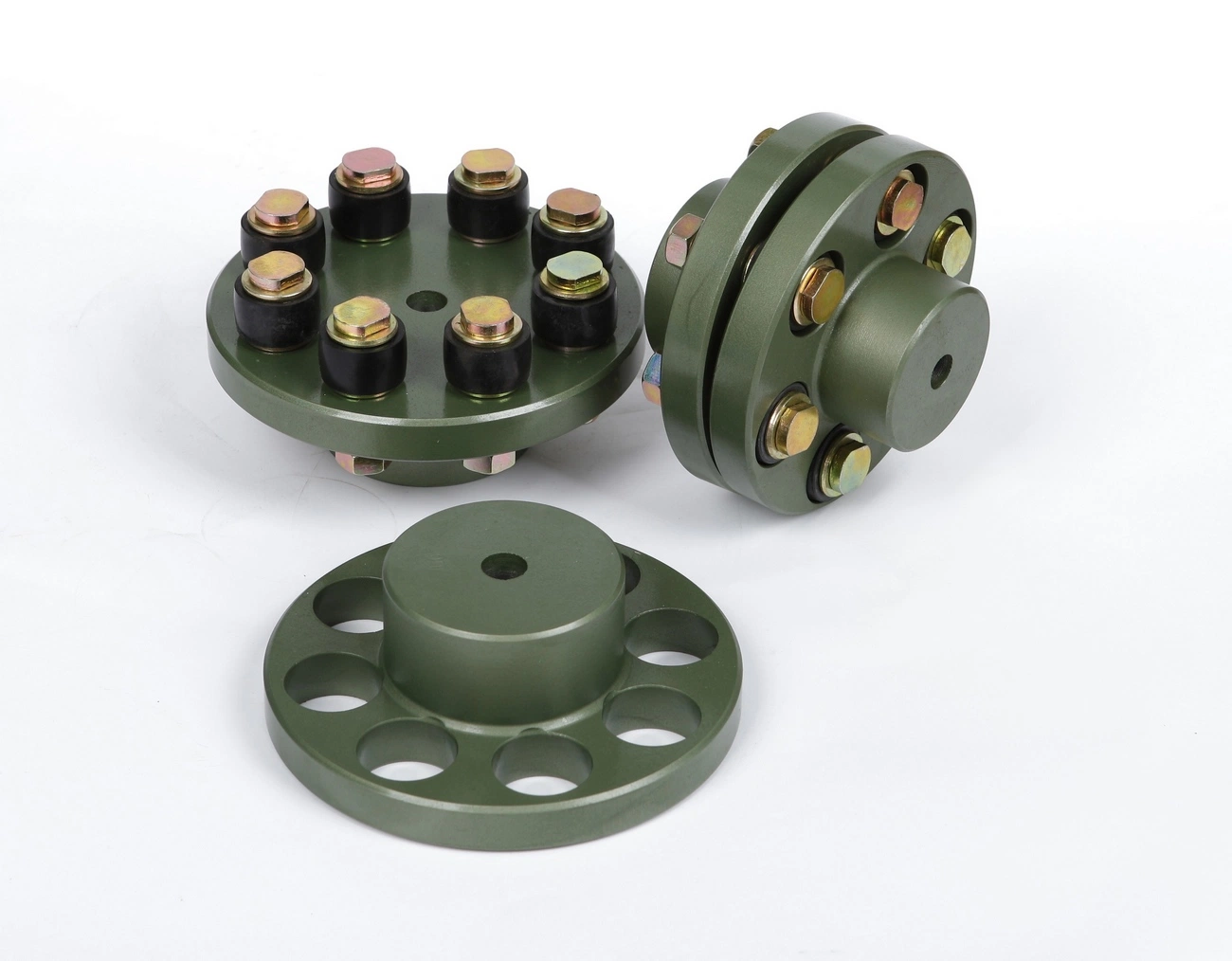 Can flexible couplings be used in food processing and pharmaceutical industries?
Yes, flexible couplings can be used in both the food processing and pharmaceutical industries under certain conditions. These industries have stringent requirements for equipment used in their processes, including hygienic design, cleanliness, and resistance to contamination. Here's how flexible couplings can be used in these industries:
Hygienic Design: In food processing and pharmaceutical applications, flexible couplings with hygienic designs are essential to prevent the accumulation of food particles, dust, or other contaminants. Stainless steel or FDA-approved materials are commonly used to ensure compliance with hygiene standards and ease of cleaning.
Cleanability: The equipment used in food processing and pharmaceutical industries must be easily cleanable to maintain product purity. Flexible couplings with smooth surfaces and no crevices or pockets that can trap particles are preferred.
Chemical Resistance: Some food processing and pharmaceutical applications involve the use of cleaning agents or chemicals. Flexible couplings must be resistant to these chemicals to prevent degradation and ensure long-term reliability.
Corrosion Resistance: In food processing and pharmaceutical environments, equipment is often exposed to washdowns and sanitizing solutions. Flexible couplings made of corrosion-resistant materials can withstand these conditions and maintain their performance over time.
Compliance with Standards: The food processing and pharmaceutical industries are subject to strict regulations and standards. Flexible couplings used in these industries should comply with relevant industry standards, such as FDA, EHEDG, or NSF standards.
Non-Toxic Materials: Flexible couplings used in direct contact with food or pharmaceutical products must be made of non-toxic materials that will not contaminate the process.
Resistant to Temperature Extremes: Some food and pharmaceutical processes involve extreme temperatures. Flexible couplings must be capable of withstanding high and low temperatures without compromising their integrity.
When selecting flexible couplings for food processing and pharmaceutical applications, it is essential to work closely with manufacturers and suppliers who understand the industry's unique requirements. Customized solutions may be necessary to ensure that the couplings meet the specific needs of the application and comply with industry standards.
Summary: Flexible couplings can be used in food processing and pharmaceutical industries when they meet the necessary hygiene, cleanability, chemical resistance, corrosion resistance, compliance with standards, and temperature resistance requirements. Proper selection and application of flexible couplings can contribute to the efficiency and reliability of equipment in these critical industries.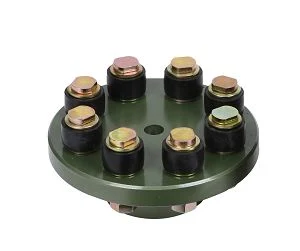 Can flexible couplings be used in precision manufacturing equipment, such as CNC machines?
Yes, flexible couplings can be used in precision manufacturing equipment, including CNC (Computer Numerical Control) machines. CNC machines require high accuracy and precision during operation to produce complex and intricate parts. Flexible couplings play a vital role in such equipment by providing various benefits that enhance their performance and reliability.
Compensation for Misalignment: CNC machines often have multiple moving parts and axes that need precise alignment. Flexible couplings can accommodate small misalignments between these components, ensuring smooth and reliable power transmission without inducing additional stress or strain on the system.
Vibration Damping: Precision manufacturing requires minimizing vibrations that could affect the quality of the finished product. Flexible couplings with damping properties can absorb and dissipate vibrations, resulting in better surface finishes and accuracy of the machined parts.
Torsional Flexibility: CNC machines may experience torque fluctuations during acceleration, deceleration, or tool changes. Flexible couplings with torsional flexibility can handle these variations and prevent torsional vibrations from affecting the machining process.
Backlash Compensation: Some types of flexible couplings, such as beam couplings, offer minimal or near-zero backlash. This characteristic is essential in CNC machines, as it helps maintain positional accuracy during direction changes and reversals.
High Torque Transmission: CNC machines may require high torque transmission capabilities, especially in heavy-duty cutting or milling operations. Flexible couplings can handle substantial torque loads while still providing flexibility to address misalignments.
Reduced Maintenance: With the ability to absorb shocks and compensate for misalignment, flexible couplings can extend the life of other mechanical components in the CNC machine, reducing overall maintenance requirements and downtime.
It's important to select the appropriate type and size of flexible coupling based on the specific requirements of the CNC machine, including torque, speed, misalignment, and environmental conditions. Regular maintenance and inspection of the flexible couplings will ensure optimal performance and contribute to the overall precision and efficiency of the CNC machine.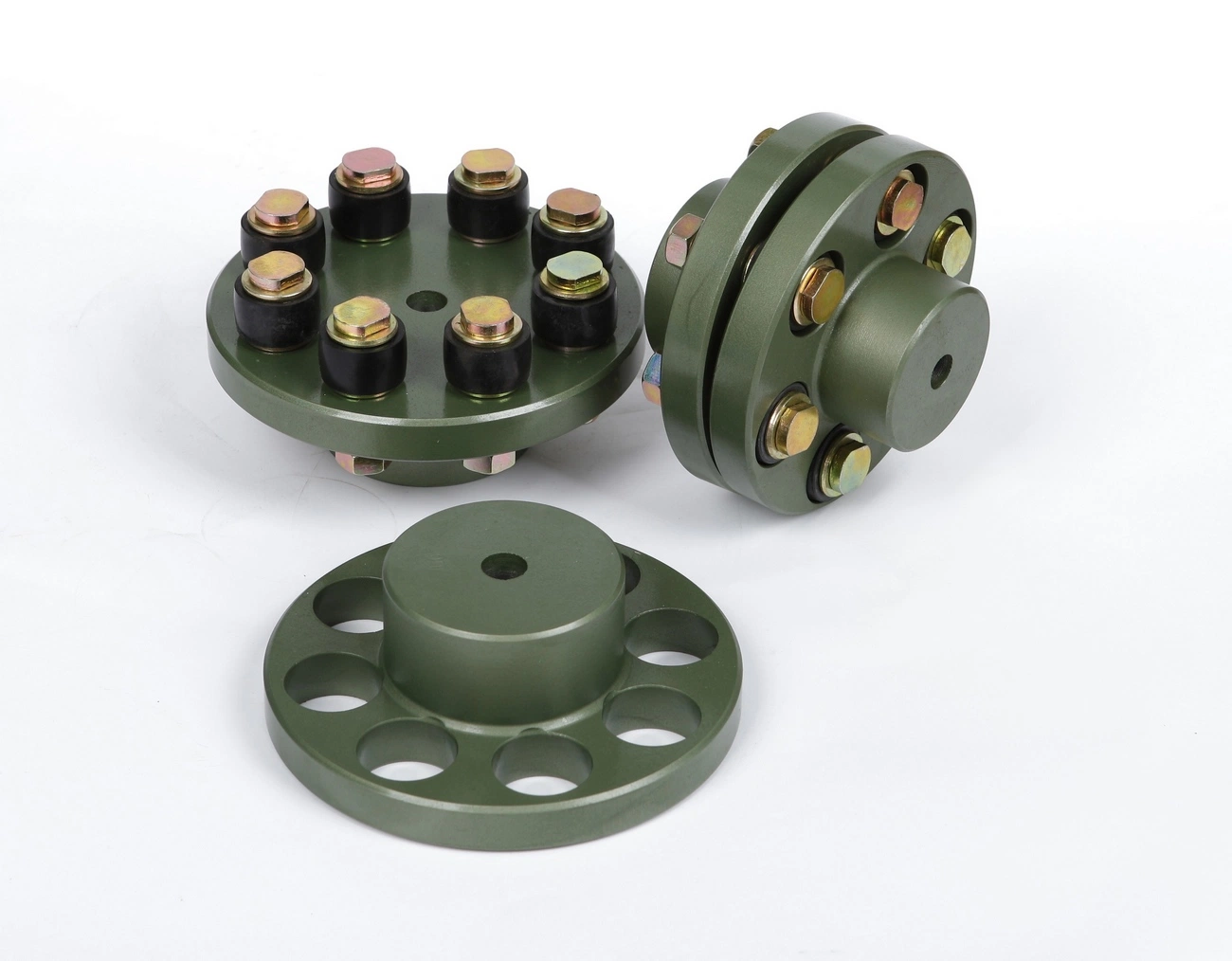 Can flexible couplings accommodate high torque and high-speed applications?
Yes, flexible couplings can accommodate both high torque and high-speed applications, but the suitability depends on the specific design and material of the flexible coupling. Different types of flexible couplings have varying torque and speed capacities, and it's crucial to select the right type of coupling based on the application requirements.
High Torque Applications:
Some flexible couplings, such as gear couplings and disc couplings, are designed to handle high torque levels. Gear couplings consist of toothed hubs that mesh with each other, providing a robust and efficient torque transmission. They are commonly used in heavy-duty industrial applications, such as steel mills, mining equipment, and power generation plants, where high torque loads are prevalent.
Disc couplings are also suitable for high torque applications. They use a series of flexible metal discs that can handle significant torque while compensating for misalignment. Disc couplings are often used in high-speed machinery and critical applications where precise torque transmission is essential.
High-Speed Applications:
Flexible couplings can also be used in high-speed applications. For instance, certain disc couplings, elastomeric couplings, and grid couplings are capable of handling high rotational speeds. These couplings have low inertia, which means they can respond quickly to changes in speed and provide efficient power transmission at high RPMs.
Elastomeric couplings, such as jaw couplings and tire couplings, are commonly used in various industrial applications, including pumps, compressors, and fans, where both torque and speed requirements are high. They offer good flexibility and damping properties, making them suitable for applications with high-speed variations and vibrations.
Considerations:
When selecting a flexible coupling for high torque and high-speed applications, several factors should be considered:
The torque and speed ratings provided by the coupling manufacturer should be checked to ensure they meet or exceed the application's requirements.
The design and materials of the coupling should be suitable for the specific operating conditions, including temperature, environment, and potential exposure to corrosive substances.
Proper alignment and installation of the coupling are critical to ensure optimal performance and prevent premature wear.
In some cases, it may be necessary to use additional components, such as torque limiters or speed reducers, to protect the coupling and the connected equipment from excessive loads or speed fluctuations.
In conclusion, flexible couplings can indeed accommodate high torque and high-speed applications, but the appropriate coupling type and proper selection are essential to ensure reliable and efficient performance in these demanding conditions.



editor by CX 2023-09-30