Product Description
Product Description
DO NOT worry about PRICE, we are manufacturer.
DO NOT worry about QUALITY, we have 16 years experience.
DO NOT worry about AFTER-SALES, we are 24 hours online.
Features :
1. The main body is made of high strength aluminum alloy
2. Zero backlash, suitable for forward and reverse rotation
3.Colloid is made of polyurethane, which has good wear resistance
4.Oil resistance and electrical insulation, the middle elasticbody can absorb vibration
5. Compensate radial, angular and axial deviations
6. Removable design for easy installation
7. Tightening method of positioning screw
Suitable for a wide range of devices
    CNC lathes                                                Optical inspection equipment
                     Module slider                                                                 Servo motor
Company Profile
Certifications
Packaging & Shipping
All products will be well packed with standard export wooden case or
cartons.
Shafts packed with paper tube or plastic bag;
Linear guideways or lead screwswrapped with film or plastic bag;
Guarantee well protected against dampness,moisture, rust and shock.
Our Advantages
FAQ
Q1: Do you have a catalogue? Can you send me the catalogue to have a check of all your products?
A: Yes , We have product catalogue.Please contact us on line or send an Email to sending the catalogue.
 
Q2: I can't find the product on your catalogue, can you make this product for me?
A: Our catalogue shows most of our products,but not all.So just let us know what product do you need.
Q3 : Can you make customized products and customized packing?
A: Yes.We made a lot of customized products for our customer before.And we have many moulds for our customers already.About customized packing,we can put your Logo or other info on the packing.There is no problem.Just have to point out that ,it will cause some additional cost.
Q4: Can you provide samples ? Are the samples free ?
A: Yes,we can provide samples.Normally,we provide 1-2pcs free samples for test or quality checking.But you have to pay for the shipping cos.If you need many items, or need more qty for each item,we will charge for the samples.
Any requirements or question,Welcome to "Send" us an e-mail Now!
It's our great honor to do services for you! You also can get the FREE SAMPLES soon.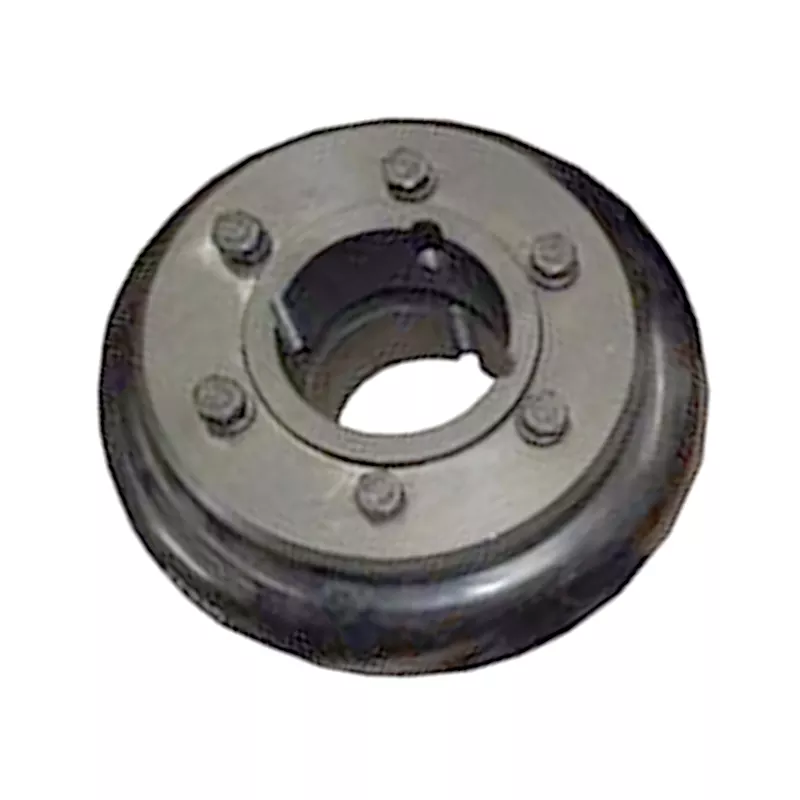 How do you install and align a flexible coupling properly to ensure optimal performance?
Proper installation and alignment of a flexible coupling are essential to ensure its optimal performance and longevity. Incorrect installation can lead to premature wear, increased vibrations, and potential equipment failure. Below are the steps to install and align a flexible coupling properly:
1. Pre-Installation Inspection:
Before installation, inspect the flexible coupling and its components for any visible damage or defects. Check that the coupling's size and specifications match the application requirements. Ensure that the shafts and equipment connected to the coupling are clean and free from debris.
2. Shaft Preparation:
Prepare the shafts by removing any oil, grease, or contaminants from the surfaces that will come into contact with the coupling. Ensure that the shaft ends are smooth and free from burrs that could affect the fit of the coupling.
3. Coupling Hub Installation:
Slide the coupling hubs onto the shafts, ensuring they are positioned securely and evenly on each shaft. Use a lubricant recommended by the manufacturer to facilitate the installation and ensure a proper fit.
4. Alignment:
Proper alignment is critical for the performance and longevity of the flexible coupling. Align the shafts by checking both angular and parallel misalignment. Utilize precision alignment tools, such as dial indicators or laser alignment systems, to achieve accurate alignment. Follow the manufacturer's alignment specifications and tolerance limits.
5. Tightening Fasteners:
Once the shafts are properly aligned, tighten the coupling's fasteners to the manufacturer's recommended torque values. Gradually tighten the fasteners in a cross pattern to ensure even distribution of the load on the coupling hubs. Avoid over-tightening, as it may cause distortion or damage to the coupling.
6. Run-Out Check:
After installation, perform a run-out check to verify that the coupling's rotating components are balanced and aligned. Excessive run-out can lead to vibrations and reduce the coupling's performance. If significant run-out is detected, recheck the alignment and address any issues that may be causing it.
7. Lubrication:
Ensure that the flexible coupling is adequately lubricated, following the manufacturer's recommendations. Proper lubrication reduces friction and wear, enhancing the coupling's efficiency and reliability.
8. Periodic Inspection and Maintenance:
Regularly inspect the flexible coupling for signs of wear, misalignment, or damage. Address any issues promptly to prevent further problems. Depending on the coupling type and application, scheduled maintenance may include re-greasing, re-alignment, or replacing worn components.
Summary:
Proper installation and alignment are crucial for ensuring the optimal performance and longevity of a flexible coupling. Following the manufacturer's guidelines, inspecting the components, achieving accurate alignment, and using the appropriate lubrication are key steps in the installation process. Regular inspection and maintenance help to identify and address potential issues, ensuring the coupling continues to operate smoothly and efficiently in the mechanical system.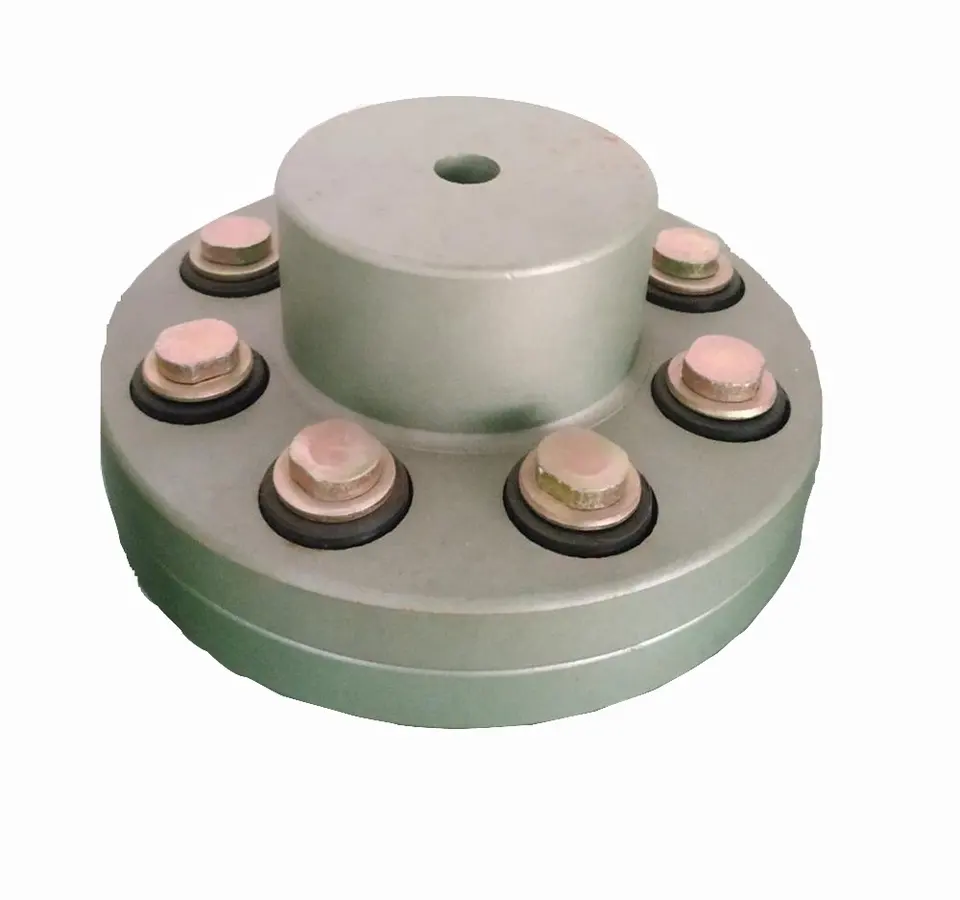 How does a flexible coupling help in torque and rotational speed control?
A flexible coupling plays a crucial role in torque and rotational speed control in rotating machinery. It offers several benefits that contribute to efficient power transmission and help maintain desired operating conditions:
Torque Transmission: Flexible couplings transmit torque from one shaft to another while accommodating misalignments. They provide a reliable connection that allows the driving shaft to transfer rotational force (torque) to the driven shaft without causing undue stress on the connected components.
Smooth Power Transmission: Flexible couplings help reduce shocks and vibrations that can occur during startup, shutdown, or sudden load changes. By damping these vibrations, the coupling ensures smooth power transmission and protects the connected equipment from unnecessary wear.
Rotational Speed Control: In certain applications, especially those involving precision motion control, maintaining consistent rotational speed is critical. Flexible couplings can help by minimizing backlash and torsional wind-up. Backlash refers to the play or gap between the coupling's components, while torsional wind-up is the twisting deformation that can occur under torque load. Flexible couplings with low backlash and high torsional stiffness contribute to accurate rotational speed control.
Compensation for Misalignment: Rotating machinery may experience misalignment due to various factors such as thermal expansion, foundation settling, or machining tolerances. Flexible couplings accommodate angular, parallel, and axial misalignments, which helps in maintaining proper alignment between the shafts and reduces unnecessary torque variations.
Protection from Overloads: Flexible couplings can act as a mechanical fuse by disengaging or slipping when subjected to excessive torque loads. This feature protects the connected components from damage caused by sudden overloads or jamming events.
Energy Efficiency: Certain types of flexible couplings, such as elastomeric couplings or beam couplings, have low mass and inertia. This characteristic reduces energy losses and contributes to overall system efficiency.
By providing reliable torque transmission, smooth power transfer, rotational speed control, and compensation for misalignment, flexible couplings optimize the performance and longevity of rotating machinery. Additionally, they enhance the safety and efficiency of various industrial processes by protecting equipment from excessive loads and ensuring smooth operation in diverse applications.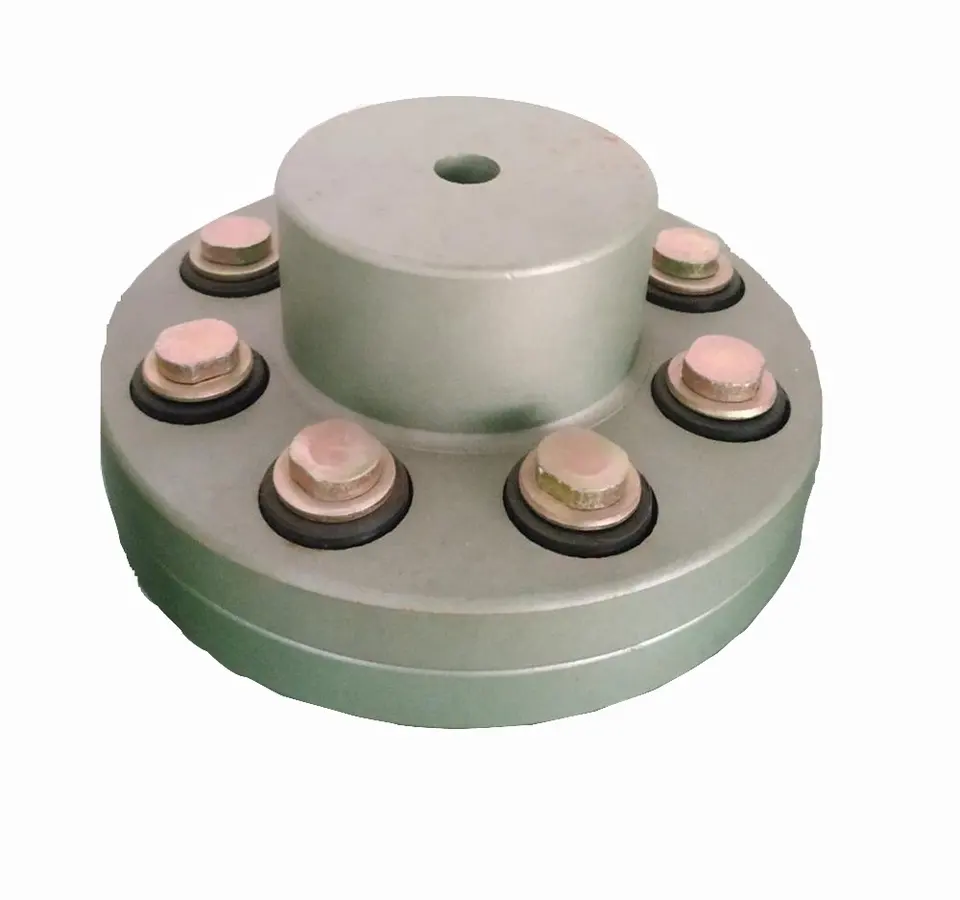 How do you select the appropriate flexible coupling for a specific application?
Choosing the right flexible coupling for a specific application requires careful consideration of various factors to ensure optimal performance, reliability, and longevity. Here are the key steps to select the appropriate flexible coupling:
Application Requirements: Understand the specific requirements of the application, including torque and speed specifications, misalignment conditions, operating environment (e.g., temperature, humidity, and presence of corrosive substances), and space limitations.
Torque Capacity: Determine the maximum torque that the coupling needs to transmit. Choose a flexible coupling with a torque rating that exceeds the application's requirements to ensure a safety margin and prevent premature failure.
Misalignment Compensation: Consider the type and magnitude of misalignment that the coupling needs to accommodate. Different coupling designs offer varying degrees of misalignment compensation. Select a coupling that can handle the expected misalignment in the system.
Vibration Damping: If the application involves significant vibrations, choose a flexible coupling with good damping properties to reduce vibration transmission to connected equipment and improve system stability.
Environmental Factors: Take into account the environmental conditions in which the coupling will operate. For harsh environments, consider couplings made from corrosion-resistant materials.
Torsional Stiffness: Depending on the application's requirements, decide on the desired torsional stiffness of the coupling. Some applications may require high torsional stiffness for precise motion control, while others may benefit from a more flexible coupling for shock absorption.
Cost and Life-Cycle Considerations: Evaluate the overall cost-effectiveness of the coupling over its expected life cycle. Consider factors such as initial cost, maintenance requirements, and potential downtime costs associated with coupling replacement.
Manufacturer Recommendations: Consult coupling manufacturers and their technical specifications to ensure the selected coupling is suitable for the intended application.
Installation and Maintenance: Ensure that the selected flexible coupling is compatible with the equipment and shaft sizes. Follow the manufacturer's installation guidelines and recommended maintenance practices to maximize the coupling's performance and longevity.
By following these steps and carefully evaluating the application's requirements, you can select the most appropriate flexible coupling for your specific needs. The right coupling choice will lead to improved system performance, reduced wear on equipment, and enhanced overall reliability in various mechanical systems and rotating machinery.



editor by CX 2023-09-07